Concrete Foundations in Oakland CA
Foundations Services & Repair
Is the concrete foundation beneath your home in distress? If so, you have come to the right place. Foundation problems should be addressed immediately. If not, they can result in major structural damage within the building. In fact, foundation problems can cost a fortune in the long run if you neglect them. That's why getting the right professional foundation service in Oakland will ensure you get your foundations properly built the first time.
Foundation repairs are not the best DIY projects. You need a specialized concrete contractor to attend to such problems. With hundreds of foundation repair services in Oakland, choosing a reliable contractor isn't easy. Your extensive research plays an important part in this regard. That's where Oakland Concrete Solutions comes in handy. We are a trusted name when it comes to all types of concrete foundation services in Oakland. Call our expert concrete contractors for all your concrete foundation services needs in Oakland, CA.
The Signs Of Foundation Problems
Most of the time, it's difficult to recognize foundation problems unless you know what to look for. A foundation will settle with time. But the settlement can become uneven or extreme at times. This is when problems arise. Here are some of the most common signs of foundation distress:
Separation around windows, walls, or garage doors
Wall rotation
Cracked bricks
Displaced moldings
Cracked foundation
All these are exterior signs of foundation distress. Here are some of the interior warning signs:
Uneven floors
Cracks in the floor
Misaligned windows and doors
If your home or commercial building is built on expansive soil, it may suffer foundation distress at some point in time. In fact, more than 60% of buildings built on expansive soil experience this problem. This happens because only part of the foundation settles properly. If your foundation shows any of these signs, you should immediately hire a professional foundation repair service such as Oakland Concrete Solutions to remediate the problem. We are experts in dealing with all types of foundation problems. We handle both residential and commercial foundation repairs in Oakland. Call our expert foundation repair team today for all your foundation repair needs in Oakland.
What Causes Foundation Issues?
Water is the main cause of many foundation problems. The soil underneath the foundation will swell or shrink depending on variations in moisture. This will eventually lead to movement beneath the foundation. Foundation damage is quite common when:
It is built on expansive clay
The area around the foundation has poor drainage
The foundation is built on incorrectly compacted fill soils
There is a plumbing leak below the floor
Floods, droughts, or earthquakes compromise the structure of the building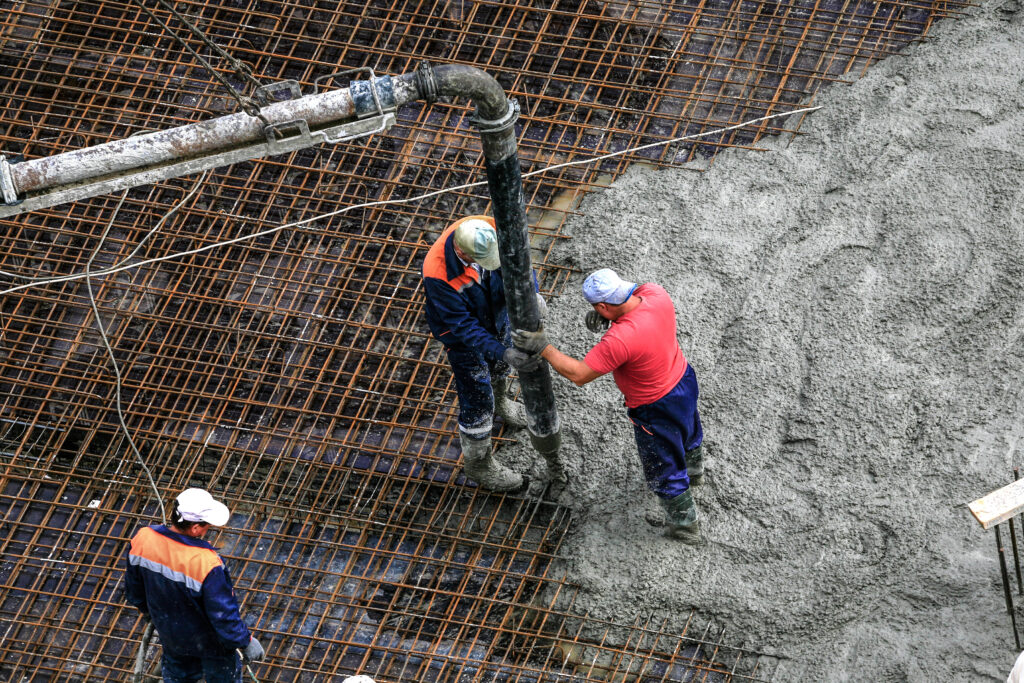 Hiring A Reliable Concrete Contractor!
Foundation repair work isn't a DIY project. You should work with a qualified and experienced foundation repair contractor in Oakland to repair the foundation. The most important thing is to pick the right contractor for the project. That is where Oakland Concrete Solutions comes in handy. Call Oakland Concrete Solutions today for all your residential and commercial foundation needs in Oakland, CA.
Fill out the form below and a team member will get back with you as soon as possible.