Stamped Concrete in Oakland CA
Why Choose Stamped Concrete? Here's Why:
Stamped concrete is a concrete variant, textured and dyed to allow the illusion of patterns resembling wood, stone, slate, and bricks. Available in a variety of finishes, it acts as an affordable and sustainable alternative to natural stone or bricks. Stamped concrete is also a more viable option than laying lackluster, conventional concrete in your living spaces.
Decorative or stamped concrete is often tinted by two methods, either by using a color hardener or using the integral coloring method. In the former method, color is sprayed above concrete in the beginning stages of the finishing process. In contrast, the latter involves color being mixed with concrete to allow a natural hue.
Stamped concrete possesses mid-range compressive strength, often 3000-4000 psi, and can last 25+ years if properly maintained. Since it's highly versatile, it could be used for numerous practical or decorative purposes in homes. Common stamped concrete applications include flooring options for your poolside, patios, driveways, stone walls, counter-tops, specialty gardens, and outdoor kitchens.
Benefits of Using Stamped Concrete
Generally, stamped concrete offers numerous benefits to homeowners. Below are several reasons you should choose stamped concrete in your house:
Cost-Effective
While the cost might depend on the coloring style being used and materials, stamped concrete is a much cheaper option than stone and natural wood. It provides homeowners with the flexibility to improve their living space on a tight budget.

The installation of stamped concrete is hassle-free since the mixture might be poured and stamped on surfaces without needing extraction of existing flooring. It ultimately saves on the cost of pulling up old flooring.


Versatility & Designs
With many designs, shapes, and hues, stamped concrete might mimic stone and natural wood; hence design possibilities are endless. It could be easily incorporated into any living space to improve the feel and look.

Whether it's the indoors or outdoors, this stamped concrete could be molded into any print, finish, color, or texture of choice. It has a relatively high mobility factor and could be hand-blended on-site.


Easy Maintenance
Stamped concrete's surface is smooth, even, and easy to walk on. As a result, it's cheaper to maintain. Furthermore, cleaning stamped concrete needs minimal effort, mainly because a protective seal shields it from damage. Typically, a mild soap is enough to keep the surface in pristine condition. It also has fewer chances to crack, thus inhibiting the sprouting of weeds from the ground.

But stamped concrete isn't immune to erosion brought by harsh chemicals, prolonged exposure to oil spills, sharp objects, or hot tires. Therefore, you'll require to reseal the surface now and then.


Durable
Undoubtedly, stamped concrete presents an excellent option for homeowners looking for a durable material and aesthetically pleasing designs. It is mainly because stamped concrete has a comparatively denser surface than traditional concrete because of color hardeners' application, creating protective layers. This significantly extends stamped concrete's life.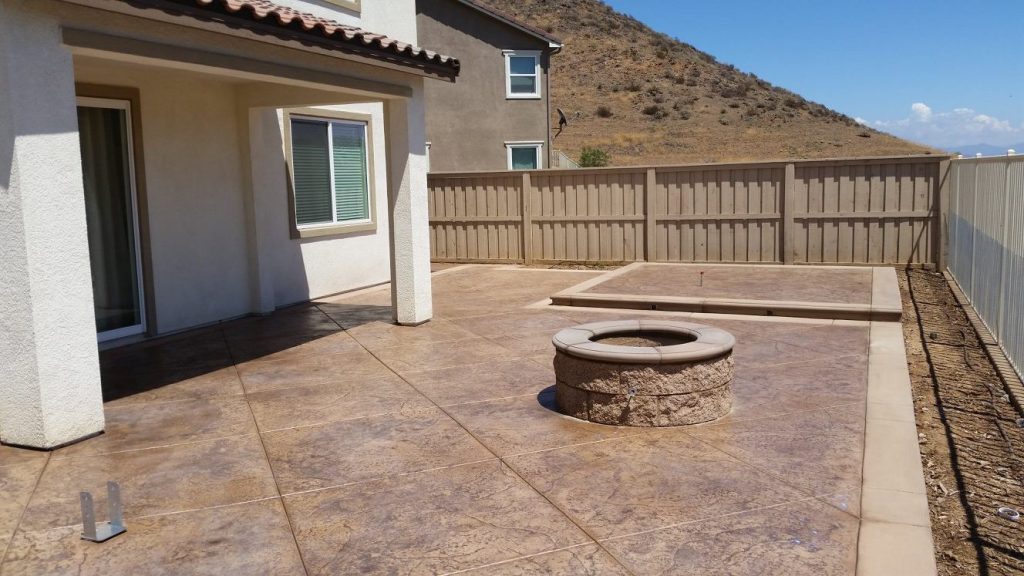 Stamped concrete is an ideal option for homeowners considering experimenting with style. Regardless if it's chosen for practical or style reasons, stamped concrete allows homeowners many choices within an economical budget!
Call us today and investigate more about concrete or how you could use it to decorate your interiors and exteriors.
Fill out the form below and a team member will get back with you as soon as possible.